25 November 2021
Radiophonic
Soundscape
Workshop
Informative
Urgent
This episode was broadcasted on "the international day for the elimination of violence against women" in honor of the Mirabal sisters murdered in 1960 by the dictatorship of rafael trujillo in dominican republic and fueatures a radiophonic piece by graphic designer, experimental musician and sound performer Úrsula Bravo.
Her manifesto:
We don't want to be patronizing, we don't want to be a souvenir photo on instagram profiles.
We don't want to be a political model for populist parties that do not value our lives, it's not an advertisement on television and it's not a subject for an opinion piece, it's not a trend.
Look around you.
We need a transfeminism, intersectional, and international, that transcends economic classes and genders, a collective reflection that helps men to restructure their narratives so that collective inter-relationships are healthy, pleasant, based on care.
That even men are given space in society so that they can decide what kind of men they want to be. Activate poetry and help them invent a new space in society, we can really rebuild a new world.
Sexist violence also affects men, oppressing them in the power structures, preventing their sensitive realization since they are children. And now, they are lost.
This form of violence is so deep that it prevents you from accepting your emotions. Thus, we have murderers, stalkers, abusers, contempt, competitiveness and non-cooperation. We women had to use an adjective that was hardly used, sisterhood, to name our way of supporting and organizing ourselves collectively that was not based on the individual and hierarchical power structure, not based on competitiveness, but on care. Mutual support, understanding, and listening to others with affection and appreciation, valueing existence from diversity and divergence, and embracing them to connect them with the community.
It is very flagrant that when a man raises his voice, he is respected and he is considered a wise authority, even if he is saying the biggest bullshit. In sociological terms, the voice of women has always been relegated to the domestic space, "you are more beautiful when you're quite". Even some white men in academia have dared to write in brainy papers, in which they describe that the high-pitched voice of women is annoying, that it is better for women who want to build companies to act like men and assume masculinity as the only process to manage the public, this is the advice for entrepreneurs.
that is sexist violence.
Even the voice of women expressing pain has been eroticized, which causes intimate exchange relationships to be built from the violence. Rape is fashionable. Remember to look carefully at the images advertised by big brands like Gucci, or like Chanel. Never forget that patriarchy is a virus that spreads in multiple representations, from the myths that sustain our worldview to the policies that legislate material reality. However, men are prohibited from expressing pleasant phonemes in public space, because it makes them weak in front of others. The moans of exhaustion, of vulnerability that build the language of the subtle, and a good part of our verbal expression, have been taken from men.
That is sexist violence.
The strawberry workers of Huelva were not supported in a massive way, the exploited women in precarious and rural jobs were not supported, is it because that oppression ended? We do not forget the Moroccans, the Syrian women, the Turks, the Kurds, the Mexican women, the Bolivians, the Colombians, the Spanish women, the Lisbon women, all the women from rural territories, and from large cities. The world is getting sick of fascism, its streets, its music and its culture have begun to filter the pus called hatred.
Men! We need you for the collective future, that you join our cause, which is based on love for oneself and for the other, accepting differences and diversities.
Out with homogenization!
Long live diversity!
this proclamation is an ecological and naturalistic message. It goes beyond parties.
Native or foreign, the same working class.
Nativa o extranjera, la misma clase obrera.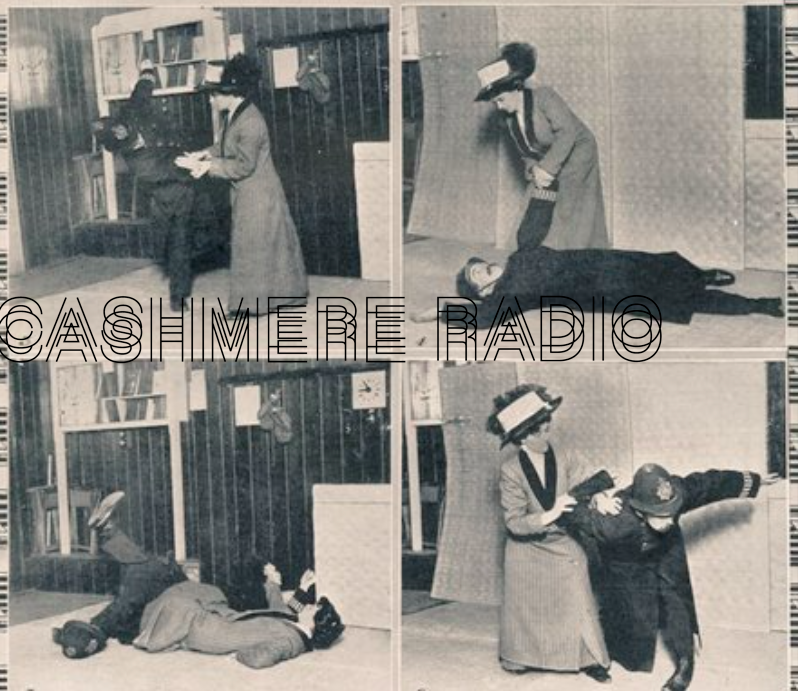 Playlist
june11 - memories
mirco magnani / andrea de witt - memoria futura

Piece by Úrsula Bravo consisting of:
Feminist activists in Murcia.
Graça Samo. Mozambican feminist activist.
Juliana España. Feminsit activist and sound artist. Sound excerpt from "Under the olive tree" art talks.
Joaquim
Elisa
Alice
Sound from the experimental workshop "O amor nao doi", developed at UMAR.
Sound from the Collective body concert , the social skin, at the artistic center Las Cigarreras.
Sound piece from Las Petite Comité, transfeminist group for experimental sound. 

cured pink - sydney; malang; brisbane; bandung; jogjakarta (drums by rully shabara herman)
angelo badalamenti - laura palmer's theme
tomorrow the rain will fall upwards - ay carmela (mujeres libres)
unesco collection - the music of vietn-nam - the tradition of Huē - mad woman's song (traditional theater)
camino al desván - adjudicado a la danza
air - la femme d'argent
pauline anna strom - eighteen beautiful memories (from angel tears in sunlight).
sizike - don't stop
helen - she's a witch
pep llopis - la nau dels argonautes