25 January 2021
Arts & Culture
Avant-Garde
Collage
Drone
Experimental
Atmospheric
Informative
Playful
Nika Breithaupt alias Nika Son works as a musician, artist, dj and film sound-designer after graduating in Fine Arts at the Art Academy in Hamburg (HfbK) in 2012.
As a sound artist she became a dedicated hunter of extraordinary sounds and discoveries of new and old technologies in music. Sounds of various origin are translated into a very unusual musical language, as if one watches the audible.
Influenced by Musique Concrète and the outer space of electronic music, her compositions are built from deformed and fragmented fieldrecordings, interweaving with analogue synth lines, broken rhythms, rare voice scraps and filtered tape layers.
Nika Son has played at international festivals such as Intonal, Meakusma, IFFR, Klub Katarakt, Volt etc. and released on various labels, such as First Terrace Records, Mmodemm, Sky Walking, Anti-Ghost Moon Ray and her own imprint Noctui.
In March 2020 her debut album To Eeyore was released on the belgian label Entr'acte.
Next to her solo project, she has been collaborating with various artists for many years now, foremost with the filmmaker Helena Wittmann and the musician F#X (C, Cwelle).
Furthermore she hosts regular art and music events at the Golden Pudel Club in Hamburg since 2011 (Next Time, Noctuidae). In July 2018 she staged a two-day festival called Eruption, freely based on the musician and video artist Conrad Schnitzler.
As a DJ (also under Nikae), her waywardly sound is marked by the outer space of electronic music, spanning from musique concrete, (early) electronics, synth wave, Industrial, Kraut and experimental Techno.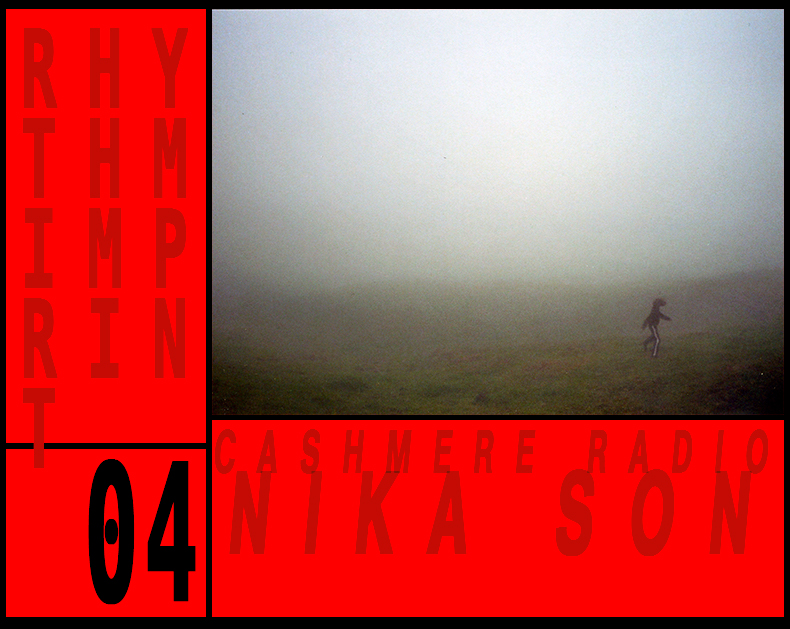 Playlist
To Eeyore, 12" Vinyl
Pnin á Chartres
Fake News
Rhubarb
Matsutake
Esel und Gespenst
Indefinite Cupboard
Insektenmagnetband
Sonntag

Disquietus Hippo, EP
Disquiet I
Disquiet II
Panda
Toinosee
Wand

Surfacing underneath, Taperelease
comingofage
The long neck of the matuku