11 February 2019
Montage
Radiophonic
Breakbeat
Experimental
Intense
The text you hear in tonight's episode is an abridged version of the introduction of the following book:
Fisher, Mark. 2014. Ghosts of my Life: Writings on Depression, Hauntology and Lost Futures. Zero Books.
http://www.zero-books.net/books/ghosts-my-life
 Containing additional quotes by: 
–     'Bifo' Berardi, Franco. 2011. After the Future. AK Press.
–     Reynolds, Simon. 2011. Retromania: Pop Culture's Addiction to its own Past. Faber&Faber
–     Hardt, Michael & Negri, Antonio. 2000. Empire. Harward University Press.
Text copyright Mark Fisher 2013.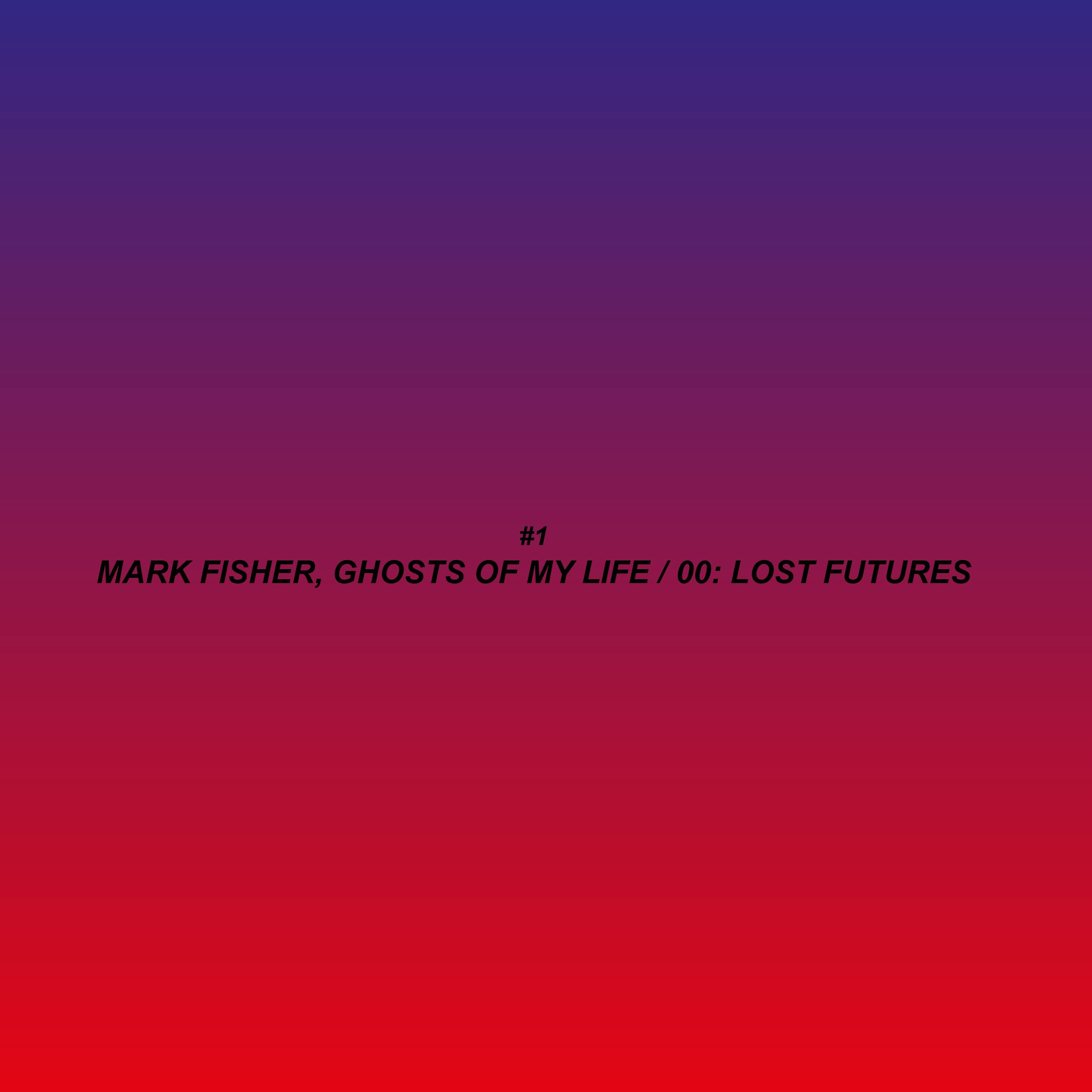 Playlist
bowery electric - beat
jahiliyya fields - servant garden
dj spooky - sum III shit (clinton street dub)
tortoise - djed
we (the umix) - transient scratch
die gesunden - die gesunden kommen
tortoise - a survey
luciano lamanna - mai piú come prima
autechre - drane
23 skidoo - F.U.G.I.
techno animal - heavy water (remix by spring heel jack)
dj low - rose soup
urban tribe - night scope
gil scott-heron - storm music